About us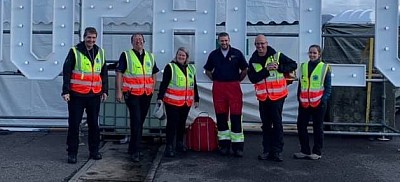 Who we are
Set up in 2017 by constitution, Medical & Emergency Response Team were formed to address the increasing need within the highlands for a high quality, efficient and cost effective team able to support a wide variety of public and private events and who are able to assist in emergencies or incidents.
The team and its services are run entirely by volunteers and funding is achieved through provision of event medical cover.  This funding pays for volunteer training, equipment, consumables and other team expenses.
Volunteers
The strength behind the team
Our team consists solely of volunteers, each individual bringing skills, knowledge and experience that allows the team to develop and continue to push the level of service we deliver.

Appropriate training is given to volunteers based on their role in the team with all patient care courses externally certified.

Meet some of the members of our team: