Event Medical Cover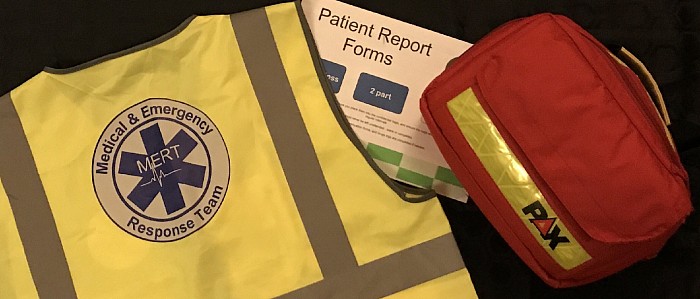 Medical & Emergency Response Team have been providing high quality cost effective event first aid cover and medical support since our team was formed.
Event requirements change constantly and we strive to sustain a leading team of volunteers capable of delivering the best service ensuring the expectations of clients and patients are met regardless of event type or size.
Why choose us?
An experienced team with a proven record of delivering quality service
All events appropriately assessed for cover required
Thorough pre-event planning liaising with

 local services and organisations where appropriate

Volunteers with externally verified qualifications to ensure high standards of care
Continued volunteer training to develop individuals competency and confidence
Public Liability Insurance in place.
To ensure the most effective cover for your event our team carry out an event assessment to identify what assets will be required. This assessment covers aspects including:
Participant and event profiles
Previous event statistics
Location and environmental factors
Availability or attendance of emergency services
Once assessed we will liaise with organisers and statutory services regarding the medical event cover and provide an event medical plan suitable for event licensing (where applicable).

Capabilities 
We aim to ensure provision is matched to the risk associated with each event  and have volunteers of varying skill sets. Volunteers are deployed with equipment aligned to their skill set.
Deployments often involve specialist items including:
Communications equipment
Treatment tents
Patient handling equipment
Resuscitation equipment
Monitoring equipment
Cycle Responders
Details about some of our equipment can be found here.