MERT News
The Gathering
Volunteers provided event cover at The Gathering in inverness on Saturday. One of the largest music events in the country since the relaxation of CoVID restrictions. 
The team dealt with a variety of incidents ensuring minimal impact on local health services and providing an efficient and effective service to event organisers and the public.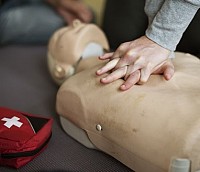 Training spaces currently available
We currently have several spaces available for the First aid at Work (& Cat. Haemorrhage) available to members of the public. This training is being held in Inverness with face to face training on the 24th & 25th July.
Please contact us here for more information.
Volunteering opportunity - Experienced First Aiders 
With public events beginning to resume, Medical & Emergency Response Team are looking to increase its volunteer numbers. 
We are a charity who provide medical and emergency support at some of Highland's most well known events. 
Volunteers are provided with training which is externally certificated and you will be supported within a diverse and experienced team.
We are currently looking for experienced First Aiders keen to join a respected team providing a high standard of care at local events.
If you are interested please reply through Facebook or use the
contact us
page on our website and a member of the team will be in touch.
More team information can be found on:
www.merthighland.com
Facebook: @mert.highland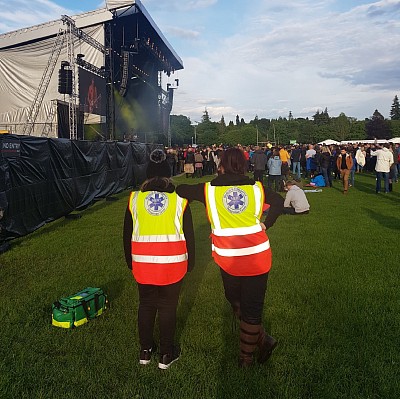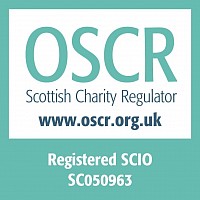 We're now registered.
Our latest news!! Medical & Emergency Response Team (MERT Highland) is now a charity registered with OSCR (the Scottish Charities Regulator).
Our team continues to be volunteer led, providing high quality services within our communities across northern Scotland.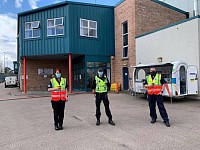 A Return for the Event First Aid Volunteers
Our volunteers are out this weekend providing support to the SPE count today and tomorrow. This is a great step forward with events having been cancelled during the last year of COVID-19.
Great to be getting back out and letting others know about our team and our capabilities whilst also providing support at local events!!
Caught on camera our volunteers grabbing a coffee in the sun whilst talking with local police officers also providing support to the count
MERT & SSE
Members of our Emergency Support team met with SSEN today to discuss the capabilities of our team and to explore what support we can provide SSEN and the communities they serve during adverse weather and power disruptions. 

Our team can provide support relating to:
- Communications
- Logistics
- Welfare Support
- Assistance Centres
- First Aid
Return to Team Development Training
Today saw a return to training for our volunteers in order to prepare them for events whilst coronavirus remains a significant risk. This included new policies and procedures now in place to facilitate treatment where coronavirus is a potential risk.
Free Small Event Support
Our team are introducing free small event support for local events which meet certain criteria.
This will help us to support local events and the communities that attend them.
For more information click here.

New Website
Thanks for looking us up.
We will shortly be opening our new website.  

If you need us in the meantime please email us using the contact us page.